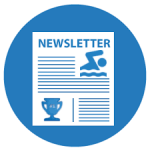 Florida LMSC Newsletters
The Florida LMSC Newsletter is published quarterly in February, May, August, and November.
The deadline for submitting newsletter articles, club news, meet information, etc. (in word format) for the February issue is January 15, for the May issue is April 15, for the August issue is July 15, and for the November issue is October 15.
2019
2018
2017
2016
2015
2014